Guernsey States advised to avoid holiday snub to Queen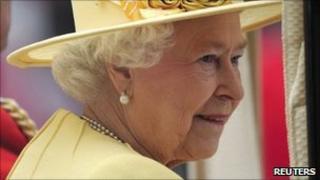 Guernsey could follow England and Wales in commemorating the Queen's Diamond Jubilee with a bank holiday.
The States will be asked to approve switching the Spring Bank Holiday on the last Monday in May 2012 to 4 June.
In addition, Tuesday 5 June would become a public holiday, meaning many would have four days off in a row.
Commerce and employment minister Carla McNulty-Bauer said not making the change "might be portrayed as a personal snub to the Queen".
She said: "The reputational risks are high and outweigh any costs."
However, Deputy McNulty-Bauer's report to the States, which will be debated at its July meeting, also made clear the move could cost the States up to £250,000 in staff wages.
The department consulted employer and employee groups about the idea and reported "general acceptance".