Guernsey Water to reduce debris with Belle Greve filter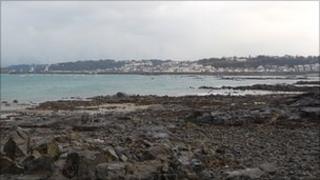 A filter which will stop litter - even as small as a pea - from being discharged into the sea is being installed at a water plant in Guernsey.
Guernsey Water is planning to install the filter at the Belle Greve pumping station in St Peter Port.
The move should reduce the amount of rubbish which is washed on to the island's beaches.
Sewage entering the bay is currently treated without filtration.
Andrew Redhead, the company's director of water services, said: "Nothing will be discharged out into the sea of greater size than a small pea.
"As 99% of the island's waste water flows to Belle Greve, it is essential that we are able to remove the non-biodegradable content from the flows, leaving only the biodegradable elements."
The £14m project represents the company's fifth phase of construction work on the site and will include the installation of storm storage tanks and equipment to reduce smells.
Guernsey Water introduced charges for waste water treatment in April, following a decision by the States to switch the cost from the taxpayer to water customers.
A standing charge of £30 a year was introduced, in addition to a fee for usage.
In the case of metered customers, this is based on a percentage of the water used, while non-metered customers pay according to the TRP rate of their property.
The redevelopment is expected to start in 2012 and take around 18 months to complete.
However, the company's plans must first be considered by the Environment Department.