Guernsey States to debate sex offence laws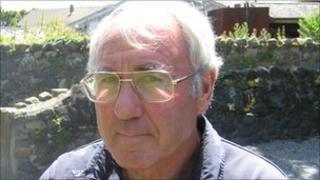 Proposals for laws covering sexual offences will be debated by the States of Guernsey in July.
The legislation aims to protect the population of the Bailiwick and reduce any risk to vulnerable residents.
A key aspect of the laws would be a sex offenders' register, which would hold addresses and contact details of convicted criminals.
Authorities could also be given the power to restrict the activities of offenders.
The establishment of a sex offenders' register has been a topic of discussion among Guernsey's politicians for some years.
The issue was due to be dealt with in 2008, but was postponed until 2011.
Geoff Mahy, Minister for the Home Department, said new legislation was needed as the present laws governing sexual offences in the island contain "inconsistencies and obsolete terminology".
The new rules will cover areas such as child pornography, trafficking and prostitution, and it is thought they will allow local authorities to prevent offenders from carrying out certain activities, such as travelling abroad, owning a computer and being near schools.
States members will debate the issue at their monthly meeting on 27 July.