Guernsey high school students to wear new uniforms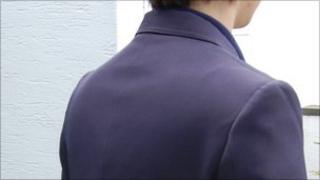 Pupils at Guernsey's high schools are to wear new, formal, school uniforms with blazers, shirts and ties.
The Education Department said it would introduce the new uniforms as soon as possible at St Sampson's High, La Mare de Carteret and Les Beaucamps.
Secondary pupils at Le Murier and St Anne's in Alderney will also wear them.
Carol Steere, Guernsey's education minister, said it was "important that all our students are afforded the same level of esteem and respect".
The schools said they would consider how best to introduce their chosen version of the new uniform and would consult students and parents about the details.
Deputy Steere said: "Schools will be working with local suppliers to ensure that any new uniform offers good value in terms of quality and price.
"We will continue to offer financial support to parents who are in genuine need through our means-tested uniform grant scheme."
There are no planned changes to the uniforms at the Grammar School and Sixth Form Centre.