Guernsey wills valid after law change, says advocate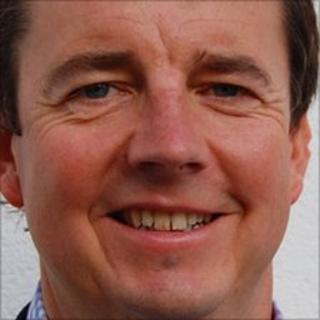 A change in inheritance law will not prompt a need to make a new in Guernsey, according to one advocate.
It follows a States decision last week to replace the current forced heirship system with testamentary freedom.
Davey Le Marquand, property partner at Carey Olsen, said if people were happy with their current will there was no reason to change it.
However, he said those who did get a new will drawn up would get advantages from the law change.
Mr Le Marquand said: "A lot of people will be happy with the provisions they've got at the moment.
"They're quite happy to keep everything within the family and therefore they don't have to go out urgently and get a new will, but there may be benefits in the new law which they want to take the benefit of."
The present system, the law of forced heirship, dates back to Norman times and will be replaced by a system allowing people to will their property to whoever they want - bringing island legislation more in line with that in the UK.
Mr Le Marquand said: "It will be much simpler, you're effectively not going to have these rules about what you can do about this, that and the other.
"They'll come in and say you can do whatever you like, but there is one concept you need to be aware of and that is that people can make challenges to your wills afterwards.
"It's called family provision and for most people who do want to leave it within the family that's not going to be a problem because you are going to provide for your family.
"It's going to be the person who wants to completely disinherit people that may be dependents where challenges could certainly be made."
He said the new laws would allow people to make provisions they could not under the present system.
Mr Le Marquand said: "A lot of people want to provide that if the parents died whilst the children were minors that they want the assets to be on trust until they're say 25, so they don't dissipate them receiving them at 18.
"Under the current law you can't do that with land and property, you can only do that with monetary assets. Under the new law you can now do it with the house as well, which is in most cases your major asset."
He said the media coverage surrounding the change of the law would encourage more people to look at making a will or look over their current provisions.
'Plans your affairs'
Mr Le Marquand said: "There are rules at the moment that set out what happen to your estate if you don't have a will, those rules are changing.
"Generally across the board it is far better to have a will as you can guarantee what happens to your assets.
"Any law change which comes to the spotlight makes people think about it again and we're encouraging people all the time because it just plans your affairs.
"It's one of those things that people put off all the time and it will just make people think about it once again."
He said the new laws were expected to come into force at the end of this year or early next year.