Guernsey model yacht pond needs permanent repair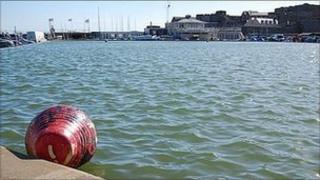 Guernsey's model yacht pond may need to be closed and emptied before repairs can be made to an ongoing leak.
The pond, on the Castle Emplacement in St Peter Port, was opened in 1887 with the current structure built in 1950.
Captain Peter Gill, Guernsey's harbour master, said: "We're having trouble getting it full at the moment... it's got quite a leak at the yacht club end.
"We'll probably have to take it out of service this coming winter to see if we can do a more permanent repair."