Northerners FC allowed to build three new pitches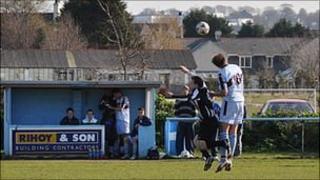 Guernsey's Northerners Football Club has been given permission to expand by the Environment Department.
The expansion from the club's Northfield home will be into the neighbouring Effards Vinery site.
The approved plans include creating three new pitches, adding an additional access from Grand Fort Road and creating a car parking area.
Club president Gary Cortez said about 200 young players attend each weekend, causing traffic problems in the area.
He said it was important to create new access and car parking at the site.
The plans also include changes to the existing groundsman's store and the building of earth banks and associated landscaping around the new pitches.
Permission from planners came with conditions as the club will not be allowed to use the new pitches until the work to create additional parking and access for traffic has been completed.