Guernsey States use mast to test wind power viability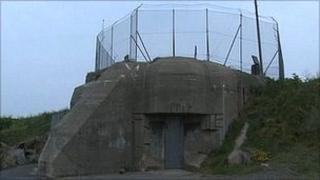 The viability of generating electricity using wind off the coast of Guernsey is being tested by a temporary mast on the Chouet headland.
Dr Andrew Casebow, environment adviser to the States, said the wind strength, which is measured at the airport, had been recorded at six metres a second.
He said the temporary mast will need to register nine metres a second winds for the technology to work in the island.
The mast has been placed on a bunker built during World War II.