Guernsey Electricity shows profit for 2010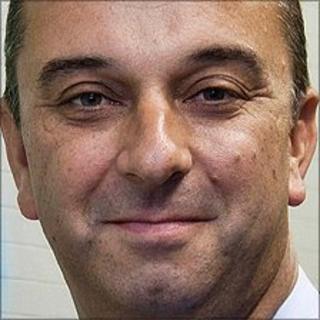 Guernsey Electricity recorded a profit for the first time in six years, but its managing director said the outlook remained unclear.
In the year up to 31 March, the company recorded a profit of nearly £1.5m after tax, of which £484,000 will be paid to Guernsey States, its only shareholder.
The rest is to be invested in a capital programme aimed at ensuring electricity supplies in the long term.
Alan Bates said: "The company faces an uncertain future."
He said although good news the profits were about £1m short of their projections and that the funds were needed to maintain capital investment.
Mr Bates said: "Every year that we don't make the profit required then we need to look at different ways of financing the business."
He said the investment was "about ensuring we have the right people working for us and adequate funding to make strategic investments for the future".
During the 12-month period, 78% of the island's needs were provided by the undersea cable link with France and the rest on island.
Of that, 63.6% was generated through nuclear production and 22.8% from oil. Of the remaining energy, 8.4% was produced through renewable sources.