Deputies consider Petit Bot port suggestion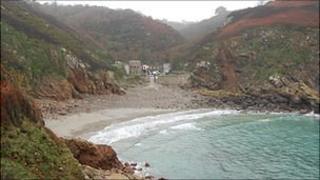 The idea of using Petit Bot as a makeshift port during work on Guernsey Airport is being put to deputies.
The Public Services Department has already ruled out the idea of using the bay for deliveries of aggregate and proposed to use Longue Hougue instead.
However, Deputy Barry Paint said it would be a closer drop-off point for building materials.
He admitted it may be too late to change the plans, but he wanted his colleagues to have all the information.
Public Services ruled out using the bay as port as it was concerned its use would be extremely dependent on the weather.
The budget for the pavement rehabilitation project, of just over £80m, is due to be debated by the States next week.