Guernsey French speakers 'may be the last'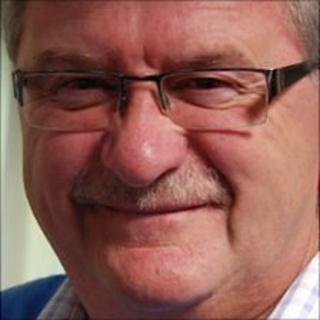 The current generation of Guernsey French speakers may be the last, the Culture and Leisure minister has said.
Deputy Mike O'Hara said the language was "critically endangered" with only a few hundred speakers left.
His department is currently working on a new strategy for promoting the island's native language.
He said: "As most of the native speakers are past retirement age it is highly likely that this generation could be the last."
Deputy O'Hara said: "It is vital therefore to encourage these speakers to share their knowledge and to help to train the speakers for the future.
"It's not all pessimistic, there are many volunteers working very hard to reverse the situation."
Deputy O'Hara was responding to a question in the States about whether or not the language development officer post would be filled following the departure of Yan Marquis, who had served in the role since 2008.
'Strengthen the language'
He said he could not answer that question while the strategy was still being devised in conjunction with local speakers.
Deputy O'Hara said: "The new proposals are designed to assist and strengthen the language and to encourage the sharing of the vast experience of the present language speakers to enable training and succession planning to develop.
"It will consolidate all aspects of the language into a more cohesive body."
He said the island put less money towards promoting the language than other Crown Dependencies.
Deputy O'Hara said: "The operational budget for language support is £10,000 per annum and the total annual cost since 2008 including salary is £50,000.
"By comparison Jersey funds three full-time staff and the Isle of Man spends in the region of £1m per year on language initiatives."