Guernsey minimum wage campaigner looks to force debate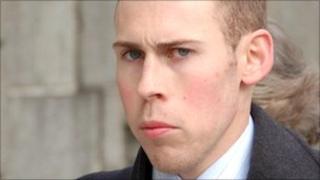 Further debates could be held on Guernsey's minimum wage legislation before the end of this parliamentary term, Deputy Matt Fallaize has said.
During their July meeting, the States voted not to debate a change to the way the rate is calculated.
Deputy Fallaize had proposed it be increased to 40% of Guernsey's average salary by 2014 and 45% by 2020.
He said he would look to force a debate in the autumn, as there was "enthusiasm in the States to have such a debate".
A minimum wage was introduced in the island for the first time on 1 October 2010, with 16 to 18-year-olds becoming entitled to at least £4.25 an hour and over-19s to £6.
The States agreed in July to increase these rates to £4.36 and £6.15 from October 2011.
The increase was calculated according to the Commerce and Employment Department's preferred method, using the island's Retail Prices Index.