Former Guernsey deputy calls for positive discrimination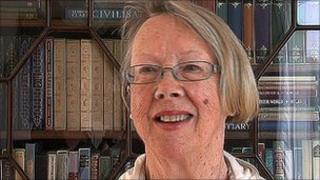 A former Guernsey politician has called for positive discrimination to increase the number of women in the States.
There are currently eight female deputies in the 47 seat assembly, two of which are among the 11 politicians who sit on the Policy Council.
Former deputy Ann Robilliard said: "I think it's high time we had positive discrimination. Let's say we reserve one third of the seats for women."
The committee overseeing States rules said it was in the hands of electors.
Deputy Ivan Rihoy, the chairman of the States Assembly and Constitution Committee, said: "It's the voter who puts the person in."
He said it would be difficult, logistically, to insist on a certain proportion of seats being reserved for any one group without going against the will of the voters.
'More young people'
"Do you say to an elected man: 'I'm sorry, but you're not elected,' when the electorate have actually chosen him to represent them in the States of Deliberation?" he asked.
"I've always believed that the electorate know what they're doing," he said.
Deputy Rihoy said he wanted to encourage women to stand.
"They will do well, I believe," he said, "because they certainly do get respected."
Mrs Robilliard said she would also like to see "more young people and more working class" in the assembly.
It was decided at the July meeting of the States that the date of the next general election would be Wednesday 18 April 2012.