Guernsey economy to feel 'limited impact' from slump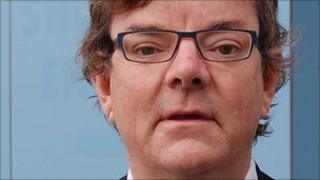 Guernsey's economy is well insulated against the effects of a global slump, the treasury minister says.
Stock markets around the world fell significantly on Friday, amid concerns that the eurozone debt crisis could spread to Italy and Spain.
In London, the FTSE 100 dropped 2.7% to close down 146 points at 5247 and French and German markets also dropped.
Deputy Charles Parkinson said: "The impact on the real economy will probably be very limited."
He said: "We're not immune to world developments - we're part of an international, financial market - but I don't think the direct impact will be severe."
However, he did warn that the fund management industry could be affected.
He said: "Managers' fees are often based on the value of funds under management. If that falls, so do their fees."