Guernsey's Bridge police station set to remain in place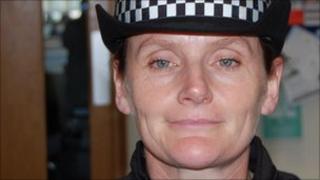 Guernsey's second police station is to remain open despite seeing few callers.
The Guernsey Police Neighbourhood Office on the north side of the Bridge opened in June 2010 and is open for two hours every Wednesday and Saturday.
However Sgt Amanda Randall admitted these opening times were not always maintained due to staffing problems.
"It's open when we can staff it," she said. "The times are a little bit flexible and on average we receive one or two callers during each session."
Explaining the decision to open the facility on the Bridge, she said: "We based it on an analysis of the area which we did when we started neighbourhood policing several years ago."
Sgt Randall said the usefulness of the site extended beyond the number of people who called in at the station.
"Just the physical presence of having a police officer there serves a purpose," she said, "and the comments that we get are that it's great to see an officer there."