Guernsey return for death penalty 'will not happen'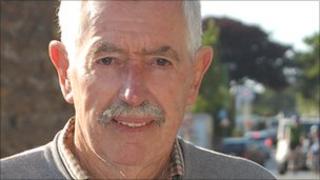 Guernsey's deputy home minister has said he is confident the island will never re-introduce the death penalty.
The publication of more than 40 e-petitions on the subject to the UK Parliament may prompt the House of Commons to debate the matter.
However, Deputy Francis Quin said Guernsey would not reinstate it.
He said: "It's not going to happen. Guernsey was one of the last places to have it. It was taken off our statute book because we were one of the few."
The death penalty was effectively abolished in Guernsey in the 1960s, although it was not officially removed from legislation until 2003.
A new initiative by the UK government, designed to make the House of Commons more relevant, could see petitions with more than 100,000 signatures being debated by Parliament.
Deputy Quin said he was convinced the UK was no more likely than Guernsey to bring back capital punishment.
He said: "They're signatories to human rights legislation. They're involved in Europe, the UN... so that won't happen."