Guernsey marathon attracts increased overseas interest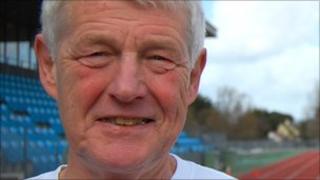 International recognition for the Guernsey Marathon is expected to provide a boost for island tourism.
Peter Head, the race organiser, said entries for the event were on a par with those of 2010 but there had been an increase in overseas interest.
Out of the 175 people who had signed up for the 26.2 mile (42km) race by Monday, 122 were visitors.
Mr Head said: "We have a survey for entrants and we can see that we've generated about 1,600 bed nights."
"We're on a lot of websites," he said, "so we've got an audience of probably about 2.5 million runners."
The marathon takes place on Sunday, 28 August, beginning and ending at Footes Lane.
The event was reinstated in 2009 by the newly formed Marathon Club of Guernsey, 17 years after the previous race of that distance was held in the island.
Registration closes at 18:00 BST on 27 August.