Thirty rescuers help boys off Guernsey cliff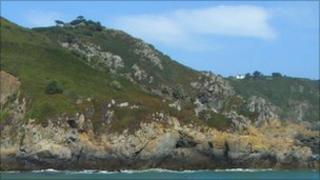 Two 12-year-old boys have been rescued from cliffs on Guernsey's south coast on Wednesday night, in an operation involving 30 rescuers.
The St John Ambulance and Rescue cliff rescue team took three hours to bring the boys to safety, after responding to their mobile phone call at 19:30 BST.
They had been trapped in undergrowth on a rock face above Saints Bay.
Dean de la Mare, the St John duty officer, said: "They were trying to find a cliff path and got stranded."
He said: "They couldn't find the path above and couldn't go down either.
"It took us three quarters of an hour to find them because they didn't know where they were."
The inshore lifeboat and the marine ambulance, the Flying Christine, were also called out to assist.
The boys suffered no serious injuries and left the scene with their parents after being assessed by staff from St John.