Portelet Bay voluntary warden 'a success'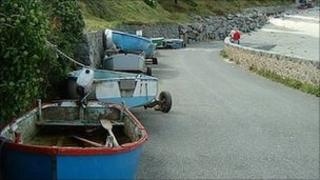 Introducing a voluntary warden at a Guernsey beach, after claims fishermen were being obstructed from using the slipway, has been hailed as a success.
Portelet Harbour, at the southern end of Rocquaine Bay is not only popular with beach users in good weather but is also a working harbour.
Fishermen have reported problems launching boats as access to the slipway has been blocked or restricted.
Torteval Douzaine said so far complaints had fallen under the scheme.