Guernsey to consult on maternity and paternity benefits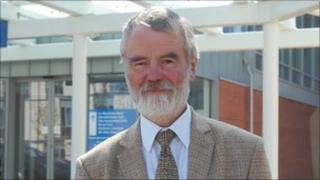 The States of Guernsey is to consult residents over future maternity and paternity provisions.
The Social Policy Group has worked with the Social Security Department to draft a set of proposals on the issue.
It now wants residents' comments on maternity and paternity pay, leave and benefits.
Guernsey currently has no statutory entitlement to such benefits, but new measures would bring it in line with a UN convention on discrimination.
Health and Social Services Minister Hunter Adam, of the Social Policy Group (SPG), said: "This is one area where Guernsey needs to make some changes in order for the UN Convention on the Elimination of All Forms of Discrimination Against Women (CEDAW) to be extended to Guernsey".
Paternity consultation
The consultation document released by the SPG gives a number of possible benefits that could be introduced.
For women, these would include a right to statutory maternity leave of 10 to fourteen weeks for all employees.
It would also include increased maternity allowance of up to £180 per week and an adoption grant and adoption leave.
The group will also consult on paternity leave and benefits, although it said it did not have any set ideas on the issue yet.
The consultation will run until 27 September.