Minister says Guernsey airport consultation 'adequate'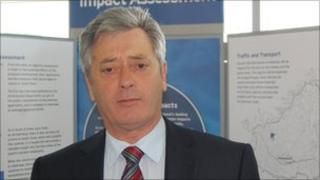 Guernsey's Public Services Minister said the public had been adequately consulted on the airport redevelopment.
Speaking at a drop-in session at the island's airport, Deputy Bernard Flouquet said he felt the views of residents had been taken on board.
The proposed work would involve an extensive overhaul of the airport's runway and other surfaces.
Plans for the redevelopment have been submitted to the States' Environment Department for approval.
Deputy Flouquet said: "I certainly believe, from our aspect, that the public have definitely been kept informed of every single aspect as we've been developing this development."
The planning consultation for the project ends on 26 August.