Drug Concern's Tracy Rear says Guernsey drug use has changed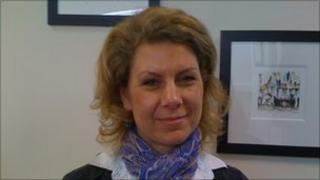 Drug abuse and the way it is dealt with in Guernsey has changed, a drugs worker has claimed.
Tracy Rear, from Drug Concern, said that over the last 14 years she has been dealing with an increasing number of young people.
However, she said agencies dealing with them were more "joined-up" in their approach.
Ms Rear told BBC Guernsey the charity dealt mostly with opiate use, but also chemical drugs and cannabis.
Ms Rear began working with drug users in the island in 1987.
Hospital admissions 'rising'
She said: "The profile of Drug Concern has changed.
"People are more ready, I think, to come forward and to say 'ok, I need to address my problems now'."
Concern was raised in Guernsey earlier in the week about the class A drug PMMA, with a warning issued to islanders by the Health and Social Services Department (HSSD).
PMMA, called paramethoxymethylamphetamine, is a stimulant similar to ecstasy.
In January this year, HSSD released figures showing Guernsey's Accident and Emergency Department was treating more young people suffering the effects of either alcohol or drugs than ever before.
It said 76 under-18s were treated during 2010, up from 67 in 2009.