Deputy Carol Steere defends faith schools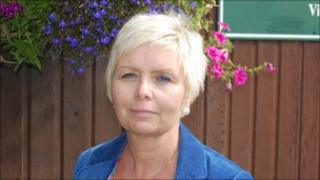 Guernsey's education minister has defended the funding of two Catholic primary schools by the state.
Deputy Carol Steere said the demand from the island's Catholic community ensured the need to continue funding Notre Dame and St Mary & St Michael.
The department's role in administering the schools was an historic one, she added.
The issue was raised after a review board upheld Notre Dame's refusal to admit a non-Catholic child.
Local politician Deputy John Gollop called for a review of the education department's admissions and funding policy, and suggested a public-private partnership funding model for the island's faith schools.
Deputy Steere, responding to his call, said: "One of the main reasons, I think, the [education] board is so keen to retain the Catholicity of the schools is the very fact that that was their purpose, that was what they were set up for."