Bailiff appeals for sponsorship for Guernsey's shows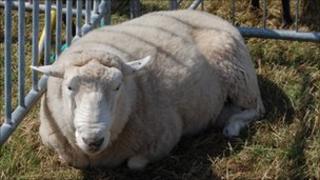 Guernsey's Bailiff has made a plea for sponsors to help support future shows in the island.
Speaking at the 2011 West Show, Sir Geoffrey Rowland said: "The committee is doing great work, they do need support, shows like this do need sponsorship.
"If somebody can kick in £1,000 here, £2,000 there... every £1,000 matters."
The West Show from 16-18 August was the second of the island's three annual regional shows.
It took place at the L'Eree Aerodrome on the West Coast.
The South Show is held in St Martins, while the North Show takes place at Saumarez Park in the Castel parish.
Funding remains a regular issue for the shows, with the North Show struggling to meet costs in recent years.