Guernsey college students pass 100% of A levels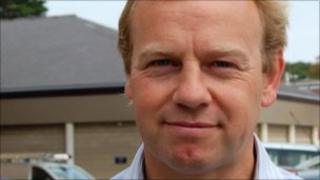 Two Guernsey colleges have reported overall A-Level pass rates of 100%.
All of the students at Elizabeth College and Ladies' College passed all the exams for which they were entered.
George Hartley, the principal at Elizabeth College, said: "We are all extremely pleased with the outstanding results that our pupils have achieved."
However, the pass rate for the island as a whole was the lowest since 2003, at 99.0%, with 99.3% for the Grammar School and 94% at Blanchelande College.
This compares to an overall pass rate in the UK of 97.8%.
Jeff Smith, the head teacher at the Grammar School, described his students' results as "excellent and very similar to last year".
Grammar School students achieved a rate of 99.2% in 2010.
The Guernsey College of Further Education reported a 98% pass rate in its level 3 BTEC diplomas, which Steve Dudley, its vice principal, described as "equivalent to three full A-Levels".
For Elizabeth College, the perfect pass rate was an improvement on last year's 99%, while Ladies' College maintained the 100% it achieved in 2010.