Priaulx Library turned down concise dictionary editor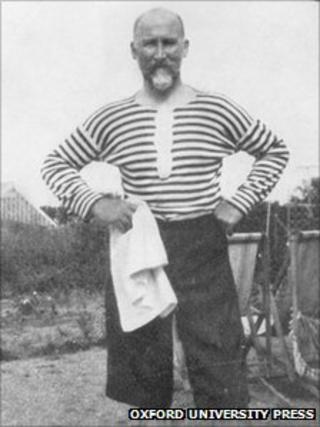 Research has revealed that one of the brothers who edited the first Concise Oxford Dictionary failed to find work as head of Guernsey's Priaulx Library.
Frank Fowler, a writer from Kent, moved to the island in 1899, where he worked on the dictionary with brother Henry.
A hundred years on from its publication, Sue Laker, the current deputy head librarian, discovered Frank had applied to be chief librarian.
She said: "I would have thought he would've been an excellent librarian."
However Frank's application was rejected and the brothers continued their work condensing the Oxford English Dictionary into a new, single volume.
They worked from a cottage at a vinery site in the parish of St Pierre du Bois, beginning in 1906 and missing their 1909 deadline by 18 months.
The shorter dictionary was an instant publishing success, with 10,000 copies sold in the first month.
Both men settled in Guernsey, marrying local women.
'Extremely eccentric'
Miss Laker said: "I find it difficult now to believe that the Oxford University Press would actually allow an editor to work so far from home.
"While they were working on the 'Concise', Frank was also working on the next one down, which became the Pocket English Dictionary. He had to go from a paragraph per word to just a couple of lines."
The Fowlers made an impression on at least one other dictionary writer in Guernsey during their stay.
Marie De Garis, the creator of the Guernsey French-to-English dictionary, wrote that Henry Fowler was a shy man but very eccentric.
She and other young children at Rocquaine remembered him going jogging in the area.
"They assumed he was in his underclothes," said Miss Laker, "because he was wearing shorts and a singlet and they'd never seen specialised running gear before.
"It was extremely eccentric by provincial Guernsey standards," she said.
Miss Laker said she would like to see a blue plaque erected at the cottage used by the Fowler brothers.
However, David Allen, the current occupant, said: "We're up a little track in the middle of a field and nobody would be able to see it if you did.
"It was a little two-room granite cottage originally but it's been added to over the years by other families."