Man remains in custody over death in St Peter Port flat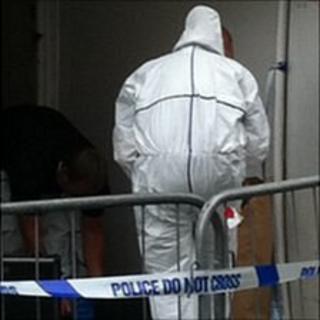 A 27-year-old Guernsey man remains in custody while police inquiries into a death continue.
Det Insp Phil Breban said the extended detention had been approved by the island's courts.
It follows the unexplained death of a 24-year-old woman who was found in a flat in the Bordage, St Peter Port, at about 20:30 on Saturday.
Det Insp Breban said formal identification of the woman, who is not local, had yet to take place.
He said the woman had lived in the island for a number of years and steps to contact her next of kin were continuing.
Det Insp Breban said the force had been helped by a Home Office pathologist and forensic support staff from Devon and Cornwall Police.
He said there was a significant amount of information on social networking sites and asked the public to be responsible in their use of such sites.