Guernsey Dr Steven Lomax struck off for sex with patient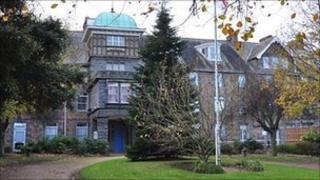 A consultant psychiatrist who had sex with a vulnerable patient has been struck off the medical register.
A General Medical Council (GMC) panel found Dr Steven Lomax, 64, betrayed the trust of a woman, known only as Ms A.
The panel heard how he had sex with his patient during a consultation and instigated an "improper emotional and sexual relationship" lasting 13 years.
The first offence happened while Lomax was working at the Castel Hospital in Guernsey, the panel heard.
Dr Lomax worked as a consultant in adult psychiatry at the hospital between December 1978 and April 1991.
The panel heard the woman went to Dr Lomax for treatment for psychological problems.
'Betrayed trust'
It was told that on one occasion, between March and May 1988, he locked the consultation room door and had sex with his patient.
Ms A said during April 1988 the pair drank wine together during a consultation and on a separate occasion the psychiatrist declared his love for her.
The relationship lasted from March 1988 to January 2001, during which time they lived together.
Dr Lomax, who was said to have retired from all forms of medical practice and recently emigrated to France, was not present or represented at the hearing, which began last week.
On Friday, the panel found that his fitness to practise was impaired by reason of his misconduct and on Monday it ruled his name must be erased from the register.
Panel chairwoman Mary Clark-Glass said: "He used his role as a treating psychiatrist to pursue and establish an improper sexual and emotional relationship with Ms A.
"She trusted Dr Lomax and he betrayed that trust.
"The panel considers that when doctors behave as Dr Lomax has done, they damage not only the patients whose trust they have abused, but also put at risk the essential trust which should exist between the public and the medical profession in general."