Waitrose promises rethink over Guernsey charities ban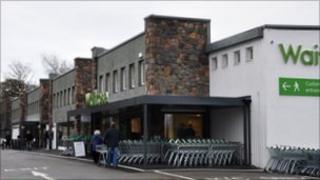 Waitrose has decided to reconsider its ban on collecting tins being used outside its Guernsey stores.
The announcement was made at a meeting on Tuesday night attended by some of the island's charities.
The ban was criticised by groups which had collected from outside the Admiral Park and Rohais stores before Waitrose bought them earlier this year.
Quentin Clark, from the company's head office, said a customer survey would be conducted within the Bailiwick.
He said: "It's been so useful to listen to all of the points of view that have been expressed this evening.
"We are now going to be running a survey with our customers about whether they will support flag days on the island."
Jane Moorshead, the co-ordinator and senior fundraiser at the Guernsey branch of the British Red Cross, said collections could raise up to £5,000 in a day.
She estimated that the ban by the supermarket chain had caused her charity to collect £3,000 less.
She said: "For some of the smaller charities, it's the only way to raise money.
"It makes a very big difference to them that some of these prime sites are no longer available."
Mr Clark said: "I have to find a way to balance what can be often difficult competing interests - our customers, who are perhaps not interested in donating at the door of a supermarket, or those that clearly are very much in favour of it."