North Show envelope appeal in Guernsey raises £2,000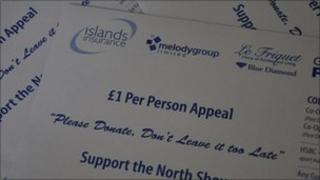 An appeal for funding for Guernsey's North Show has raised more than £2,000, less than two weeks after it began.
Envelopes were sent to every home in the island with the aim of raising money for the annual show, which takes place in August.
Stuart Wilson, North Show Committee Treasurer, was pleased with the figure.
He told BBC News that there was still an amount of money to be processed, and the final figure donated could be more than £4,000.
The envelope idea was raised by one of the show committee members, and asked for £1 per person to be donated.
Heavy rain hit the site of the show in 2010 and a drop in revenue meant reserve funds were used to stage the event.
The 2011 show was helped by the securing of a sponsor in December 2010.
The North Show is held in Saumarez Park in the Castel parish.