Data Park 'will help Guernsey economy', say developers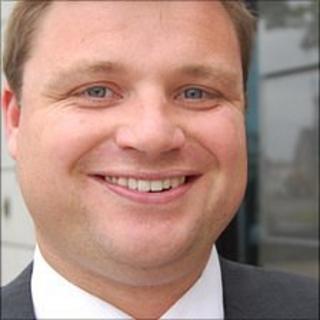 The developers of a business park which will specialise in data storage claim it will boost Guernsey's economy.
A new road junction is being installed on Route Militaire at the entrance to the park in St Sampson, with building due to start next year.
Mark Ogier, senior manager at developers Long Port, said it would benefit other industries.
He said: "It will help with local support services and add another leg to the Guernsey economy."
Data Park will offer units ranging from 1,000 to 100,000 sq ft to clients specialising in storing and recovering data.
Mr Ogier said: "[The development] will be a number of data centres, so the Data Park is a group of buildings.
"They are effectively buildings that house computer servers... a large amount of computing power that run all the things that we don't think about.
"Generally social networking, the banks and Google - all of that is run from places like this."
He said: "While we won't employ hundreds of people on site, because that's not the nature of the business, it will help... people like IT companies, accountants, lawyers and the support services the island already has in place."
As part of the development a new telecoms provider has been set up specifically to serve the site.
Mr Ogier said: "Initially it is only to service the Guernsey data park, going forward we would hope the extra competition in the market will help to drive down the costs of getting data to and from the island.
"Therefore it should hopefully have bigger and wider benefits for local consumers."