Guernsey's Public Accounts Committee seeks legal powers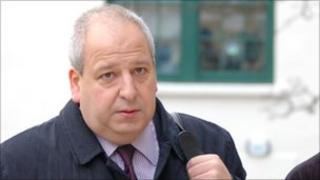 The committee which audits the financial affairs of Guernsey's government is to seek more legal powers, according to its chairman.
Deputy Leon Gallienne announced the move after the Policy Council was criticised for not revealing how much compensation it had paid UK fishermen.
This came after a 12-mile limit was ruled unlawful by the UK Privy Council.
Deputy Gallienne said: "What this tells us is that the Public Accounts Committee has got no legal powers."
He said: "At some time in the near future, we're going to have to see if the PAC reviews itself and looks for legislation.
"The committee needs to become more effective, so in future we can get the information on situations such as the fishing limits."
The Policy Council has said it will not comment further on the compensation deal because of legally-binding confidentiality clauses.