Criminal damage in Guernsey described as 'a sickness'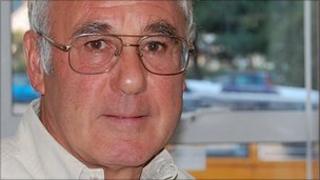 Criminal damage in Guernsey has been described as "a sort of sickness" by the island's Home Minister.
Deputy Geoff Mahy was responding to the publication of crime figures for 2010 which show criminal damage accounting for 28% of all reported incidents.
He said: "It's a sort of sickness - a sort of blight - in our society, where people feel the need to do damage to other people's property."
Of the 2,572 crimes reported, 709 were categorized as criminal damage.
This figure represents a greater proportion of the total than in the previous year, although crime figures generally fell in 2010.
'Inadequate upbringing'
There were 741 incidents of criminal damage (25%) in 2009 out of a total of 2,954.
Deputy Mahy suggested the reasons behind the criminal behaviour were varied.
He said: "Some of it is related to drugs or alcohol and some of it is related to inadequate upbringing with regard to parenting."
The figures revealed that Guernsey Police detected 30.6% of crimes in 2010, up from 27.9% the previous year.
This was defined as crimes where "an offender was charged, summonsed or cautioned, admitted to the crime or there was enough evidence to provide a realistic prospect of conviction".