Guernsey College of Further Education has record intake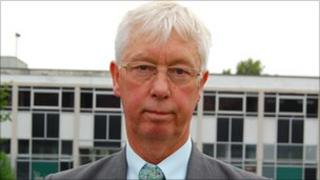 Guernsey College of Further Education has reported its highest-ever intake of new students, with more than 370 starting full-time courses.
In comparison, the college took on more than 300 at the start of the 2009/2010 academic year.
Trevor Wakefield, college principal, said he was delighted so many young people had applied for courses
He said adding a new range of courses may have helped boost numbers by making the college more attractive.
Mr Wakefield told BBC News: "There is a trend for numbers to go up, our numbers have been increasing".
However, he said a small number of students were unable to gain places on the courses they had originally chosen because of over-subscribing.