A study reveals the true cost of living in Guernsey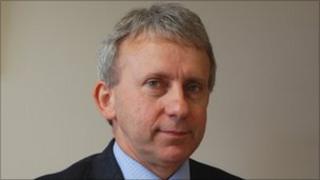 The cost of living in Guernsey is considerably higher than in the UK, according to a report for the States.
It shows that most residents need a 20-30% higher budget to achieve a minimum standard of living.
This figure rises to more than 40% for older islanders, with a single pensioner needing £356.17 per week to pay for for food, rent and other needs.
The study was carried out by the University of Loughborough's Centre for Research in Social Policy (CRSP).
It examined a range of people and their needs, and arrived at a set of figures representing the income needed to live a "minimum, socially acceptable life".
The areas looked at included housing, fuel, food, clothing, transport and cultural participation.
It noted that while electricity costs were around 20% higher than in the UK, the island had a milder climate, meaning less electricity would be used for heating in those homes with storage heaters.
It also revealed that food and drink in Guernsey cost 36% more than in the UK.
Some items in the study were deemed to be necessary to Guernsey, but did not appear in the UK study.
Cars, which were left off the UK list, made the report.
Transport needs in the UK could be met by using buses and the occasional taxi, the study pointed out, whereas in Guernsey this was decided to be unfeasible.
Instead, it was suggested that every household would require one second hand economy car in order to live a normal life in Guernsey.
Motoring costs, the report noted, were lower in Guernsey due to the lack of MOT inspections and cheaper petrol.
Social Security Minister Deputy Mark Dorey said: "We knew that it would be more expensive to live in Guernsey, I think everybody knew that."
He said: "I expect the report to be relevant to several areas of States Policy."
Deputy Jane Stephens, a member of the States' Housing Department, said: "This is applicable to the current situation, next year things will have moved... so this is something that needs to be repeated at a regular interval so that we really do build up a picture of what the costs are to live in Guernsey."
She said the study would help her department to plan a new rent rebate scheme.
Deputy Dorey, meanwhile, said the study would help Social Security with the work it was carrying out on reforming the island's supplementary benefit scheme.