Guernsey evacuees invited to submit stories for book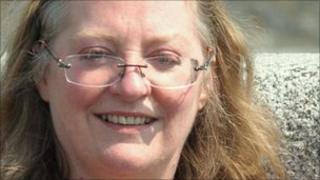 Guernsey residents who were evacuated from the island during World War II have been invited to provide their stories and images for a new book.
Historian Gillian Mawson has been commissioned to write the book by publisher, The History Press.
She now faces the challenge of condensing three years of research into 50,000 words by 1 April, 2012.
Mrs Mawson said the book would be aimed at UK readers who knew little about the experiences of Guernsey's evacuees.
She said she would be "giving them the background as to why the evacuation took place, where people went to and then the conditions that they lived under".
Mrs Mawson said she took voluntary redundancy in January from her job as a University of Manchester researcher to dedicate herself full-time to telling the stories of evacuated Guernsey people.
"I've got quite a few pictures and I've got documents and Red Cross letters but I could really do with more photographs of evacuees in northern England or preparing to leave," she said.
About half the population of the island was evacuated to the UK in May 1940, including 80% of the children.
This followed a decision to demilitarise the Channel Islands, rather than risk fierce battles by defending them against advancing German forces.
Mrs Mawson was recognised earlier this year for her work in reuniting Guernsey evacuees with people in the north of England who had housed them during WWII.
She was jointly named Guernsey Ambassador of the Year at the annual Awards For Achievement in February, along with Joan Ozanne.
This followed their work in marking the 70th anniversary of the evacuation in May 2010, which included the production of a film on the subject.
Mrs Mawson, who is based in Derbyshire, said her interest in the story of Guernsey's evacuees began "purely by accident".
She said: "Visiting Stockport Heritage Library, I came across a number of Stockport newspaper clippings dating from June 1940.
"These all related to the arrival of a large number of Guernsey evacuees who had fled the Nazi occupation there," she said.
"However the press clippings only contained brief details together with several photographs of the evacuees.
"After studying these," she said, "I was really intrigued to find out about the actual experience of some of these people."