Alderney museum needs more money to ensure its future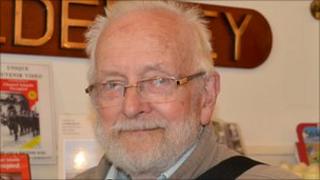 Alderney Museum needs more money to help ensure its future, the founder of the Alderney Society said.
Peter Arnold said it was difficult to picture what would happen to the museum without funding and volunteers.
He said: "Raising enough money to keep a place like this going... there just isn't the money to do it."
Mr Arnold said the idea that Alderney did not have a history was a misconception, despite no major commercial activity happening there.
He said while volunteers had been invaluable to the museum, more were needed.
He said: "Apart from being enthusiastic about the whole thing, we also need practical people and practical money.
"We've done a huge amount just with volunteers who have a certain amount of ability to do things themselves, instead of calling in contractors."
He added: "I can't imagine how on earth it's going to be kept going."
The Alderney Museum was established in 1966 and is located in the island's capital, St Anne.