Sark budget includes moves to help island's poor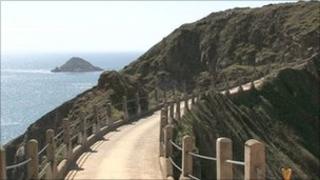 An additional £25,000 to help poorer islanders is to be considered as part of proposals for a 12% rise in Sark's annual budget.
The douzaine has asked for the extra funding due to increased health insurance premiums and payments to those employed to care for residents.
The £1.3m budget includes increases due to cover roadway repairs and increased staff and building costs and grants.
Chief Pleas is also being asked to agree a 3% rise in direct taxation.
The budget is among items to be discussed at its Michaelmas Meeting on 5 October.