Guernsey bus services 'not meeting needs'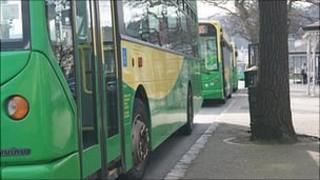 The managing director of Guernsey's bus service has partly agreed with criticism the island's transport system does not meet the needs of residents.
The claims were made in the minimum income standards survey last week.
The survey suggested every household required a car in order to live a normal life.
Hannah Beacom, from Island Coachways, said she hoped politicians would use the survey's findings in future discussions with the company.
The survey was commissioned by the Social Security and Housing Departments.
Ms Beacom said she agreed with criticism by some respondents in the survey that the bus timetable was not always convenient for everyone.
Motoring costs, the report noted, were lower in Guernsey due to the lack of MoT inspections and cheaper fuel.