Fishermen support a new Bailiwick 12-mile fishing deal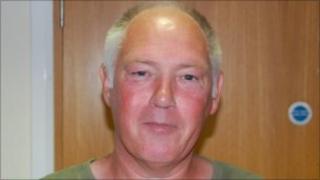 A new proposed Bailiwick 12-mile fishing limit deal has gained the support of Guernsey fishermen.
Negotiations between authorities and fishermen have been ongoing since 2007, and it is hoped a new deal will be completed by October.
The new deal would change the licensing of Guernsey vessels and restrict UK vessels and trawling methods.
Dougal Lane, president of the Guernsey Fisherman's Association, described the move as a "very good deal".
He said local fishermen had been kept informed by the States throughout the negotiations.
However, he added: "Mostly we go along with the British and EU rules, so there's not too much to decide really."
Track record
Guernsey's Commerce and Employment Department is currently collecting signatures for the agreement, which would involve the States of Guernsey and Alderney, Sark's Chief Pleas, the Department for Environment, Food and Rural Affairs and equivalent bodies in Wales, Scotland and Northern Ireland.
A new Bailiwick Fisheries Management Committee, made up of representatives of Guernsey Commerce and Employment department, Alderney's General Services Committee and Sark's Sea Fisheries Committee, would regulate the measures.
The deal would regulate the body of water between the Bailiwick three and 12-mile limits, and would apply to Guernsey and UK fishermen and fishing vessels.
Under the agreement, licences would be available to Guernsey vessels based on a Vessel Capacity Unit system, which would see around 15 small boats licensed.
Any UK vessel looking to obtain a licence would need to prove a track record of having fished in the waters between 2007 and 2010.
Guernsey's Commerce and Employment hopes to put the deal to the States of Guernsey by January.
The department did not want comment further on the deal.