Guernsey Airport development health concerns dismissed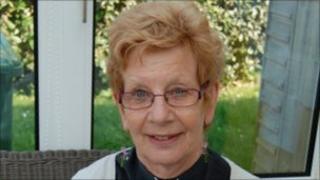 Concerns over the impact on people's health caused by work to update the surfaces at Guernsey Airport have been dismissed by the airport's director.
Colin Le Ray said site management at the airport would mitigate any possible health issues that could arise.
Concerns were put to the director by the Rev Linda La Vasseur of the Forest Church, which is near to the airport.
She said a concrete batching plant planned for the site would create concrete dust close to two schools.
She said: "Concrete dust is really filthy, it is very bad for respiration, and alongside that it's going to be going on to children out in the playground."
Mr Le Ray said measures would be taken to contain any dust created on the site.
He said: "We will have pieces of equipment which are measuring dust in the air."
Debbie Niedrum, who has two children at the Forest school who are both asthmatic, said she was concerned the work was taking place too close to a residential area.
She added she was not convinced by Mr Le Ray's reassurances, and said children's health and safety should be paramount.
Mr Le Ray said advice had been taken from the island's Environmental Health unit, and the department had been involved in the work.
Val Cameron, the island's director of Environmental Health, said her department would be ensuring controls were in place to minimise the effects of noise and dust from the works.
She said it had been asked to assess the impact of the work on health, ecosystems and the environment.
The work to the airport's surfaces includes a renewal of drainage systems and the relocation of the runway.
It is the most costly capital project ever undertaken by the States of Guernsey.