A survey shows an increase in Guernsey woodland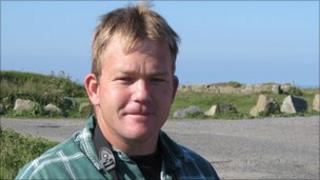 Woodland and scrubland has increased in Guernsey over the past decade, a survey has shown.
The Habitat Survey of Guernsey, Herm & Jethou was conducted in 2010, and the results were compared with a similar survey undertaken in 1999.
It showed that woodland increased by 75% and scrubland increased by a third.
However Jamie Hooper, of Environment Guernsey, said that "the rarer habitats, for example coastal heath, [have] virtually gone".
He said other areas, such as dry grassland, had also almost disappeared from the island.
The survey puts the increase in woodland down to the planting of more than 50 hectares of trees, and the growth of dense scrub into semi-natural woodland.
Scrubland had increased due to the abandonment of marginal land and the spread of scrub along the island's cliffs.
Mr Hooper explained that while the increase in certain habitats came as good news, the decrease in others meant fewer places for certain species to live in.
He said that the survey could be used by the States of Guernsey to form policies aimed at protecting the island's habitats.