Eight trees in a Guernsey cemetery are to be cut down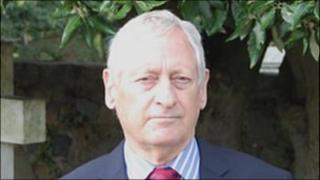 Eight trees at Candie Cemetery in St Peter Port whch are causing a wall to crack and weaken, are to be cut down.
The roots of six evergreen oaks, a Monterey pine and a holly tree are causing the wall to crack in several places.
Graves and railings had also been damaged by the trees which are to be replaced with small trees or bushes.
Dennis Le Moignan, Junior Constable for St Peter Port, said the decision was a difficult one.
Structural engineers and an arboreal expert from the States of Guernsey's Environment Department were consulted about the issue.
The six evergreen oaks were thought to be about 100 years old.