Guernsey Water project aims to improve water quality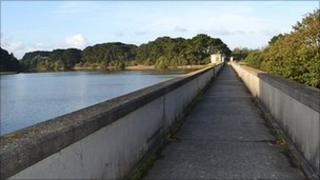 Guernsey Water is installing a pipe on the bed of the St Saviour's reservoir to stop stream water getting into the island's water supply.
The project includes work by a diving team and is due to start 12 October and will run until next February.
Director of water services Andrew Redhead said: "Improving the quality of the raw water will ultimately lead to better quality treated water."
During the work, the east car park and part of the walkway will be closed.