Call to radically change Guernsey colleges funding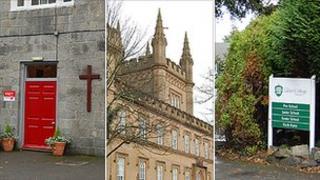 A Guernsey politician wants the funding for the island's private secondary schools to be radically altered.
Deputy Jan Kuttelwascher has asked the States to consider setting up a means-tested grant fund, instead of the current placeholder system.
He is proposing a single sum be paid to the three colleges to allocate to pupils based on background and need.
The Policy Council's proposal, due to be debated next week, suggests cutting the current funding by about 25%.
The option being proposed by Deputy Kuttelwascher was one rejected in the review carried out on behalf of the Policy Council.
It was rejected for being too complicated and expensive to introduce.
In 2011 the total grant given to Elizabeth College, Ladies College and Blanchelande College was £4.88m.
Both proposals will go before the States on 28 September.