St Martin wins RHS Britain in Bloom gold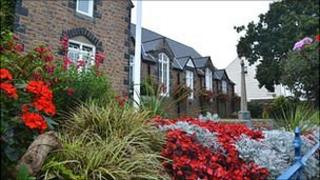 St Martin has won gold and the small town section at the Royal Horticultural Society (RHS) Britain in Bloom awards.
The parish was the island's entry for the 2011 awards, after it won the 2010 Floral Guernsey competition.
John Nicolle, St Martin's floral chairman, said: "This award is the culmination of a tremendous amount of very hard work.
"RHS Britain in Bloom is a fantastic way of bringing communities together."
"This has certainly proved to be true in St Martin," he added. "We are extremely pleased with this award and would like to thank everyone who contributed."
Britain in Bloom is one of the largest environmental campaigns in Europe, which aims to improve people's lives through community gardening.
RHS judge Rae Beckwith said: "St Martin was a joy. The town was drenched in containers and baskets of high quality.
"There can be little doubt that the people of St Martin were all very conscious of what RHS Britain in Bloom means to them as everyone was so aware of the bloom activities in the parish."