Guernsey Police Chief wants to focus on finances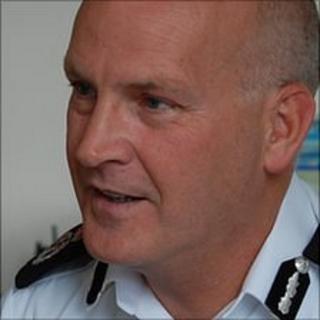 Using existing resources to their full potential is the key priority for Guernsey Police, its chief officer has said.
In his first annual report, Patrick Rice said the force had curbed drink-related crime but had struggled to develop neighbourhood policing.
Mr Rice said he wanted his 2011 report to include details of the financial cost of policing.
He said: "I want to focus on using the taxpayers' pound effectively."
Mr Rice said: "We've got to focus on driving out waste in the organisation and being more efficient in the way we deliver policing.
"Our financial accounting is presented to the States, I want to include pound, shillings and pence in our report and the minister is very supportive of that."
He said in 2010, the force's six neighbourhood police officers had not been able to properly develop their beats due to competing demands on their time.
Mr Rice said pressures to respond to other issues across the island meant the officers did not have the time to develop a proper presence.
In the report he suggested the problem should be eased in the coming year with the introduction of more beats and better balancing of officers' time and resources.