Tributes paid to Torteval stalwart Pat Robilliard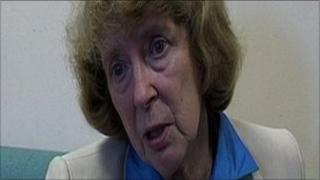 Guernsey's former Chief Minister has joined those paying tribute to Pat Robilliard, who died on Thursday.
Mrs Robilliard served Torteval for 19 years as Procureur of the Poor, Constable, Douzenier and States Deputy, retiring in 2004.
Mike Torode said it had been a pleasure to work with her and she had always been prepared to argue for her beliefs.
The Bailiff Sir Geoffrey Rowland led States members in a moment's silence at the start of Friday's States session.
Sir Geoffrey expressed his condolences to Mrs Robilliard's family and said she would be remembered for her involvement in parish life.
He said he would pay a full tribute to her at next month's meeting.