Minister 'confident' of Guernsey wood burner monitoring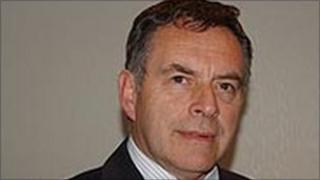 Guernsey's environment minister said he was confident emissions from a wood incinerator in the island would be properly monitored.
States members have agreed to allow the owners of Whispers Vinery to operate the wood burner in the Castel.
This is despite concerns raised by local residents about the monitoring of noise and emissions.
Minister Peter Sirett said the incinerator was more environmentally friendly for the island.
"It will result in a far better carbon footprint for the island because they [Whispers] won't be importing 250,000 litres of heavy oil which they were doing," he said.
He also said he was not worried that the decision could set a precedent for further sites.
"I don't believe we are going to see any more of these coming along... this was a one-off opportunity."