La Mare de Carteret pupils' anger over GCSE criticism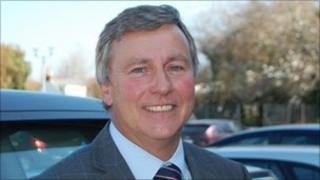 Pupils have defended La Mare de Carteret High School following criticism of its GCSE results.
Figures from the States revealed the number of students achieving five or more grade A* to C passes fell from 24% in 2010 to 12% this year.
One unnamed student said the school had improved its reputation over several years and it was unfair to criticise teachers after one bad result.
"It's not our fault and it's not the school's fault," he said.
Another student said pupils currently studying for GCSEs had been offered extra revision sessions.
"So every day after school, or during lunchtime, people are doing that so we're trying to put in every effort we can in every subject."
Head teacher Ken Wheeler said La Mare de Carteret was a happy school and the majority of pupils enjoyed attending.
He told BBC News he felt a mixture of sadness and anger over the way the results had been portrayed.
Pupils who were currently working hard for their GCSEs were upset at being "spotlighted" by a statistic which bore no relation to their outcomes, he said.
"I think I'm sad for the school and also very angry on behalf of the youngsters here," he added.
Results were also down at two other schools - Les Beaucamps and St Sampson's - prompting Education Minister Carol Steere and three more department members to offer their resignations.
States members will debate the resignations later this month.